About Us
Who We Are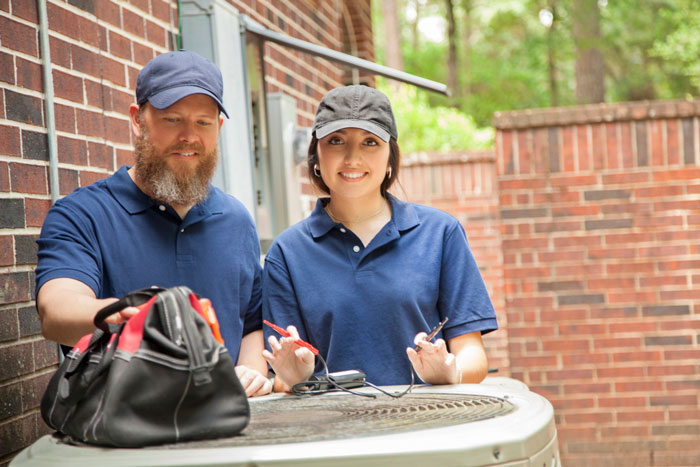 Cooper Brothers, Inc. is an industry-leading HVAC company serving San Jose, CA, and the surrounding areas. With more than 20 years of experience, our team knows the importance of properly functioning HVAC systems. When choosing HVAC services, cheap is not always the best option and expensive does not always warrant perfect results. That's why our team offers affordable solutions that will give you the best value for your money. Cooper Brothers, Inc. is the company that will install your comfort systems properly and provide reliable services at all times.
Our Vision
At Cooper Brothers, Inc., our vision is to be a role model for all companies in San Jose with regard to golden service excellence. By listening to our customers' needs, we achieve this excellence by responding to them with care and concern. From the first phone call to the last visit from our technicians, our team strives to makes customers smile. If we have done this, we have done our job!
Why Choose Us?
Customers can trust that Cooper Brothers, Inc.. will perform every HVAC job with the utmost care. We aim to provide an amazing experience for homeowners and business owners that will result in maximizing your indoor comfort. Whether you need repairs, replacements or maintenance, our high-quality technicians have the necessary expertise to tackle any problem. With our team, you will always have the help you need!
As an award-winning company, we have been providing excellent customer service and top-notch satisfaction for decades. Our goal has been to provide each customer with the highest quality craftsmanship on indoor comfort systems at a reasonable price. Ultimately, the safety and health of your family and home is important to us. With the Technicians Seal of Safety, our technicians are background-checked, drug-tested and professionally trained, distinguishing them from other contractors. Customers will surely have the best HVAC experience with our team.
Contact Us Today
Are you ready to work with Cooper Brothers, Inc.? With industry-leading HVAC services and products, your indoor comfort will be met and your expectations will be exceeded. Call our team at (408) 649-2008 to schedule an appointment or submit an online form to get started immediately.