Your HVAC Expert in San Jose, CA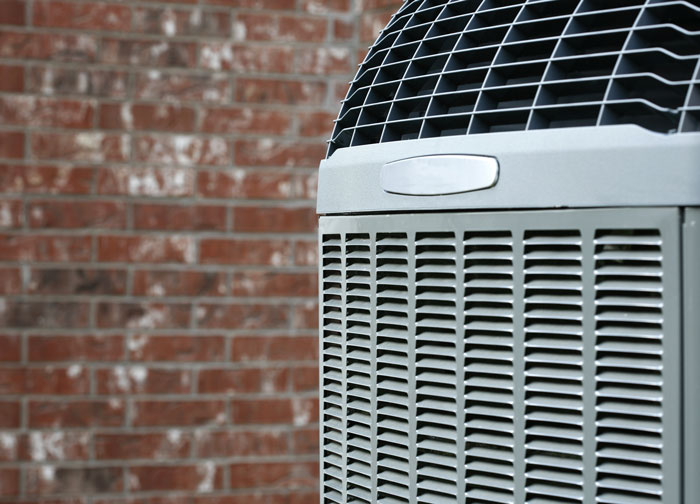 Located in the center of Santa Clara County lies San Jose, CA. Cooper Brothers, Inc. is proud to serve San Jose residents and business owners with premier HVAC services and products. Our team knows the importance of an operational HVAC system, especially when dealing with the San Jose climate. There's no need to stress about your air conditioner breaking down on the hottest day of the year. Customers can rely on our NATE-certified technicians to take care of your HVAC units year-round!
What We Offer
Cooper Brothers, Inc. will install, repair, replace, or maintain any HVAC systems in homes and businesses across San Jose, CA. When our team visits your space, we will diagnose the problem, provide various options, and recommend the best solution that fits your needs. We offer the following services to residential and commercial customers:
Air Conditioning That You Can Rely On
San Jose, CA experiences a Mediterranean climate, meaning there are various days that reach past 100 degrees. It's important to have a reliable HVAC provider on hand that can take care of any potential problems you may experience. Our team specializes in expert installations, repairs, and replacements of air conditioners.
Unfortunately, there are many studies that have shown up to 90% of home comfort systems have been improperly installed. Cooper Brothers, Inc. is proud to say that our industry-trained and certified technicians install and replace air conditioning systems to the exact manufacturer's specifications. Our goal is to correctly install a system the first time so that there are minimal future system malfunctions.
Contact Us Today
Are you looking to improve your HVAC systems? Cooper Brothers, Inc. is your air conditioning and heating expert in San Jose, CA. Turn to our technicians for reliable installations, repairs, replacements and maintenance. Call us at (408) 649-2008 to schedule an appointment or submit an online form to get started immediately.

Local Reviews
for San Jose, CA
Cooper Bros, Inc.
Rated
5.0
out of 5 stars based on
11
customer reviews
---
Routine Maintenance
A

-

San Jose

,

CA



Review of Cooper Bros, Inc.
---
Great Company
P

-

San Jose

,

CA



Review of Cooper Bros, Inc.
Troy was very knowledgable and thorough giving me confidence to move forward on the repairs I needed. No sales pitches or pressure. Pat and Mitch did a great job increasing the air return size and fixing/replacing ductwork. I highly recommend 72 Degrees
---
Knowledgeable Technician
P

-

San Jose

,

CA



Review of Cooper Bros, Inc.
72 Degrees Cooper Brothers technicians are always knowledgeable, helpful, patient, on time, and they clean up after they perform their HVAC service call.
---
Great service and the pricing is very reasonable!
R

-

San Jose

,

CA



Review of Cooper Bros, Inc.
John Chaboya is the best! He's very knowledgeable. He answers all my questions and provides the most prudent advice which leads to the results that make me comfortable.
---
Great service, excellent work, honest, fair prices
E

-

San Jose

,

CA



Review of Cooper Bros, Inc.
---
72degrees ac service
D

-

San Jose

,

CA



Review of Cooper Bros, Inc.
I found this company through a review site and wasn't expecting much. My last service company, that I also found through the same review company, were professional but didn't leave me with the warm fuzzies about their quality of work. 72degrees on the other hand really surprised me with their quality of service. Lots of communication about when and who was coming to do the work. The technician, Shaun, was knowledgeable and took pride in the work he did. I'll gladly call them again!
---
We appreciate the helpful and professional service. Thank you!
J

-

San Jose

,

CA



Review of Cooper Bros, Inc.
---
Shawn's HVAC Services
T

-

San Jose

,

CA



Review of Cooper Bros, Inc.
Shawn is one of the best HVAC techs in the industry. His knowledge is amazing!! I will always call him for any HVAC services I need.
---
Courteous and Professional
F

-

San Jose

,

CA



Review of Cooper Bros, Inc.
The brothers we very prompt. They advised me as to what their plan was at every step of the installation process. They went the extra mile to ensure my system would operate at its peak efficiency. They let me know what features where best for my application. They were informative as to how my system operates and patient in answering all my questions.
---
Great and quick service
R

-

San Jose

,

CA



Review of Cooper Bros, Inc.
So happy that he helps me out when I have a problem with my heating
---
Mitch
M

-

San Jose

,

CA



Review of Cooper Bros, Inc.
Great work!
---
John C.
Troubleshoot AC, reset unit, changed filter.
Near
Manuel St,

San Jose

,

CA

95136
Patrick H.
Leak Test and Recharge of A/C Golden#CBI#72•
Near
Bayliss Dr,

San Jose

,

CA

95139
John C.
Installed a thermostat for a floor heater. I had to replace the gas valve and pilot assembly, run thermostat wire, and install a thermostat. New tenants will be happy😃
Near
Villa Ave,

San Jose

,

CA

95126
Patrick H.
Installed Nest thermostat.
Near
Cherry Garden Ln,

San Jose

,

CA

95125
Shaun S.
Precision clean and tune-up, replaced inducer motor, replaced rusted burner in-shot Goodman and flue pipe repair.
Near
Charmeran Ave,

San Jose

,

CA

95124
Patrick H.
Replaced bad capacitor,compressor still wouldn't start. Hard start kit and unit came on and it's cooling normal .
Near
La Terrace Cir,

San Jose

,

CA

95123