Indoor Air Quality Services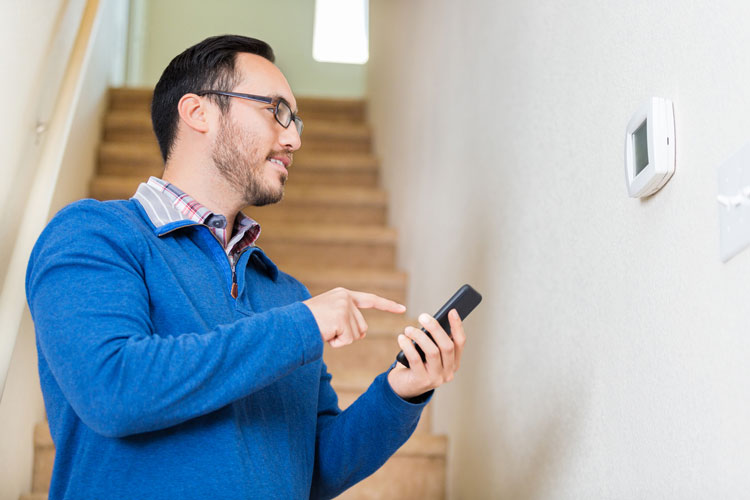 Homeowners are becoming more aware of the harmful effects of air pollution, especially indoors. Homes can actually contain harmful air pollutants. Studies have shown that indoor air pollution is on the rise and this is a cause for concern. By making proper lifestyle changes and home additions, you can eliminate a fair amount of air pollution.
Cooper Brothers, Inc. is dedicated to alleviating your home and hidden pathways from harmful contaminants. We provide a variety of air quality services and products to make your home safer for you and your family. Choose a reliable service provider who will help you breathe clean air and steer clear of respiratory problems and ailments.
Common Indoor Air Pollutants
Infectious Agents

Allergens

Pesticides

Carbon Monoxide

Mold Toxins

Formaldehyde
Trust Our Technicians
To help prevent air pollution, our highly trained technicians will evaluate your home to identify any concerns. Air filters are designed to capture 99% of airborne allergens and particulates. If your air filter is the cause of unhealthy air, we will clean or replace it, based on your needs. There are many products on the market today that will harmonize with your existing home comfort system to provide unmatched filtration and purity. UV germicidal systems are just one example of systems that will control the pathogenic toxins that could contaminate your air. Our technicians are continually trained so that they can bring the most updated techniques and solutions to your homes.
Contact Us Today
If you are in need of air quality solutions, Cooper Brothers, Inc. will take care of your concerns. We offer indoor air quality evaluations to diagnose the problem. Call us today at (408) 649-2008 to schedule an appointment or submit an online form to get started immediately.