Commercial Services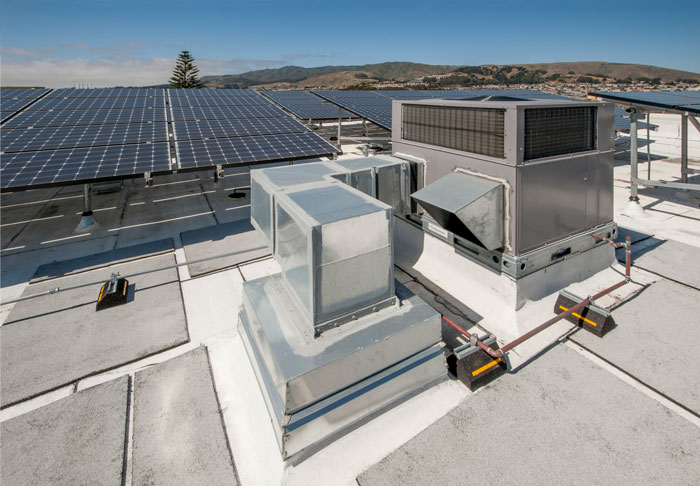 Running a business requires work and attention to detail. Cooper Brothers, Inc. brings that same mentality to HVAC commercial services. We understand that when a business's HVAC unit stops working properly, prompt professional help is needed to keep employees, customers and guests comfortable. Our team offers light commercial services to help businesses across the San Jose area to manage their HVAC systems. With our expert technicians, your business's indoor comfort will be restored.
Expert Heating & Air Conditioning Services
At Cooper Brothers, Inc., we perform all types of services including sales, installation, replacement, repair and maintenance of heating and cooling systems. When it comes to your units, our highly trained technicians will get the job done right the first time. Our replacement specialists are trained to upgrade old systems and make sure that new equipment is properly installed and ready to function. For any heating and air conditioning breakdowns in your business, our technicians will be at your service!
Trust Our Professional Technicians
It's hard to find a trustworthy commercial services company. Cooper Brothers, Inc. understands that there are many moving parts in a high-functioning business. When an indoor system stops working, it can set back other aspects of your business. Our technicians are committed to bringing high-quality HVAC services to business owners across San Jose. We can plan and execute valuable commercial HVAC solutions that will bring your business long-lasting results. No matter how large or difficult the project, our team will bring your commercial space back to efficient operation!
Contact Us Today
Cooper Brothers, Inc. is the team to trust when you need light commercial HVAC services. Call our technicians today at (408) 649-2008 to schedule an appointment or submit an online form to get started. We look forward to serving your San Jose-area business!