Air Conditioning Services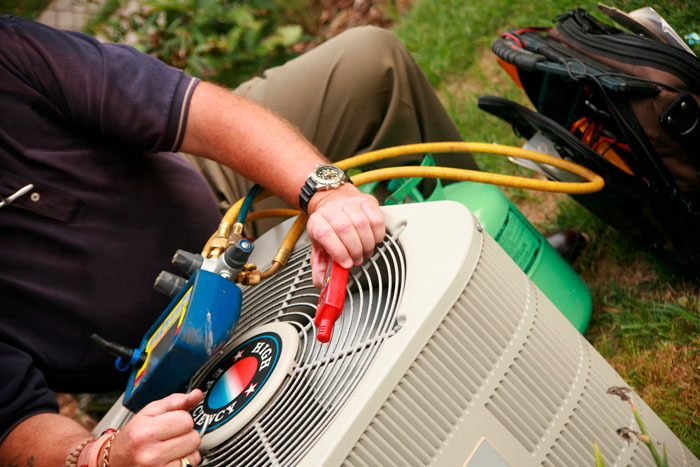 Cooper Brothers, Inc. has a team of highly qualified professionals who will take care of installation, replacement, repair and maintenance of your air conditioning system. Our goal is to ensure that your home stays comfortable and cool during California's hot summers.
Install New Systems
A high-functioning air conditioner begins with proper installation. Our experts are regularly trained to ensure they are using the latest installation techniques and skills. Without proper installation, your air conditioner will need constant repairs or, ultimately, a replacement. We strive to provide proper installation so that your air conditioning system is operating at high standards.
Upgrade Old Units
If you have an AC unit that is more than 15 years old, it's most likely time for an air conditioning replacement. Cooper Brothers, Inc. can upgrade old air conditioners for customers who need more effective indoor cooling. As a Carrier® Factory Authorized Dealer, you can feel confident knowing that our goal is to make your replacement experience as simple as possible.
Worry-Free Repairs
Air conditioners work hard all summer long, especially in California where warmer weather lasts longer. Even the best systems will eventually need repair. Our experts offer responsive and efficient repair services that customers can count on. We provide a worry-free experience and will strive to restore your indoor cooling system as quickly as possible.
Routine Maintenance
A well-maintained air conditioning system makes your home a haven, especially in the hot summer months. Cooper Brothers, Inc. advises customers to take advantage of our maintenance plans. With routine maintenance, we can catch air conditioner problems before they cause the system to malfunction, and save you on costly repairs!
Contact Us Today
You can trust Cooper Brothers, Inc. to provide expert air conditioning services. From installations and replacements to repairs and maintenance, our technicians will assess and fix the problem swiftly! Call our experts at (408) 649-2008 to schedule an appointment or submit an online form to get started immediately.