Expert Heating Services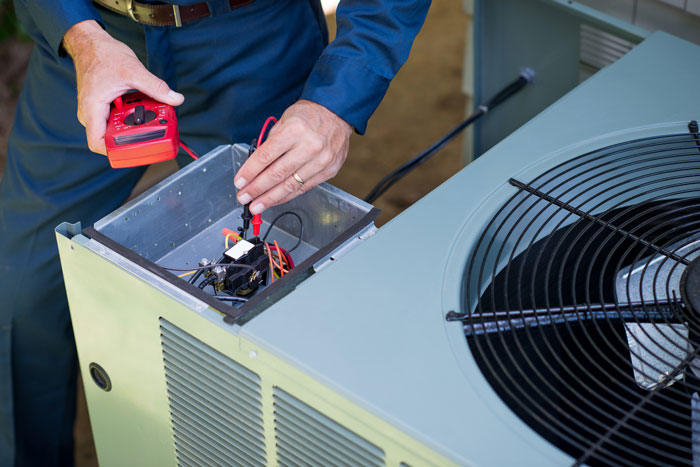 Believe it or not, California still experiences cooler weather. Your heating system is actually a necessity and should not be ignored. It would cause great discomfort if you realize your heater or furnace isn't working after it starts getting cold. If your heating system is not working properly, Cooper Brothers, Inc. is the best HVAC team for the job. We offer premier heating installation, replacement, repair, and maintenance options for homeowners throughout San Jose, CA and the surrounding areas.
Furnace Replacements and Repairs
Common Furnace Problems
Cooper Brothers, Inc. provides top-notch furnaces that will keep your home warm during the cooler seasons. However, if your heating system breaks down, there could be several reasons for the cause that may result in repairs or replacements. Our team has the necessary tools and expertise to solve any heating problems. Here are some of the
The heating is not effective, resulting in higher energy bills and poor comfort levels.

If the furnace pilot light malfunctions, it may result in a decreased heat production or no heating at all.

If there is a problem with the start up or ignition control, your furnace may fail to come on.

Clogging and dirty air filters are one of the main causes for poor heating.

If the fan, belts or bearings of the furnace are not up to par, you will have heating issues.
Depending on the age of your furnace, our NATE-certified technicians will offer several options on whether it would be a better to repair or replace your furnace. Sometimes all you need is a quick repair to alleviate the heating problem. However, there are cases where replacing your furnace with a more energy-efficient system may be cheaper than spending a fortune every few months on repairs. At Cooper Brothers, Inc., we will provide you with the best possible advice and help customers make the right decision for their home and budget.
Preventive Furnace Maintenance at Your Convenience
Cooper Brothers, Inc. will maintain your furnace as well so that it's functioning properly when the cooler season begins. When becoming apart of our maintenance program, our technicians will call you when it is time for a tune-up and will come home at your convenience. During your check-up, your system will be professionally inspected, cleaned and repaired if needed. You'll enjoy better energy efficiency, home comfort and lower utility bills.
Contact Us Today
Call our high quality technicians if you are in need of our expert heating services. You can reach us at (408) 649-2008 to schedule an appointment or submit an online form to get started immediately.